Alright, let's cut to the chase. London's escort scene is vast and varied, and diving in without a guide can be a bit like wandering around in a maze. Whether you're just curious or have been around the block a few times, we're here to lay it all out, simple. No fuss, no frills—just the good stuff. Ready to get started? Let's jump in!
  

Key Takeaways
Navigating London? It's a maze but stay on the straight and narrow.
Coins, cash, tips? Get the lowdown on the escort economy game.
Online hunting? Don't get catfished. Keep those scam radars on high alert.
Boundaries? They're the holy grail, no trespassing.
First-timer or regular, preparations the key, get spruced up.
Got post-play blues or euphoria? Chill, ride the wave and ponder.
Got kinks or quirks? Chat about it, be bold but always classy.
First-timer jitters? Breathe and communicate.
Round two? Sure but keep the charm on, always.
Secrets are sexy. Discretion's the name, trust is the game.
Demystifying Escort Terms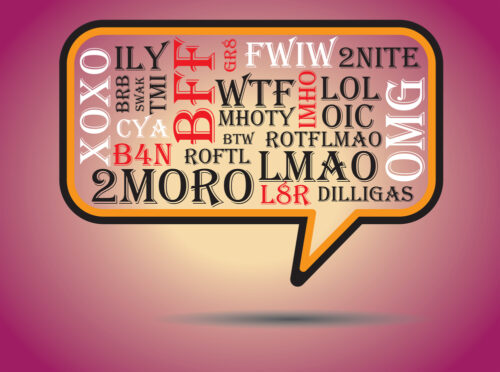 Navigating the escort world without understanding the lingo is like trying to order a drink in a foreign country—might end up with something you didn't expect! Here's a quick cheat sheet for you:
GFE: Girlfriend Experience. Think sweet, romantic, and intimate—like a cozy date night.
PSE: Porn Star Experience. The racier, wilder side. Adventurous and, well, pretty self-explanatory!
BFE: Boyfriend Experience. Like GFE but with a dash of rugged charm.
OWO: Oral Without. This refers to oral services without the use of protection.
CIM: Cum In Mouth. A term that denotes a specific ending to oral services.
COB: Cum On Body. It indicates where the client may finish.
DUO: When an appointment involves two escorts.
FK: French Kissing. Denotes a more intimate form of kissing.
A-Level: Refers to anal services.
DOM: Dominant. An escort who takes a controlling role in BDSM activities.
Pro tip: Always know what you're signing up for. It's like reading the fine print before a bungee jump. Chat with your escort or their agency, get all the details and make sure you're both on the same page. Trust me it'll save you a potential oops moment later on!
Breaking Down the Boudoir
Alright, let's get down to the nitty-gritty and bust some myths while we're at it.
Sex Work vs. Escorting: Clearing Up the Confusion
Here's the tea: People often mix up sex work and escorting, but they're not quite the same thing. Think of sex work as the big, broad category that includes everything from street corner activity to folks lighting up the silver screen in adult films. Now, escorting? That's more about being someone's arm candy for the evening, having a laugh, and maybe some 'extra' fun if both parties are keen. But remember, it's not always about what goes down behind closed doors—it's also about the company.
Behind the Mask: Unveiling the True Face of an Escort
So, who's behind the sultry photos and witty profile bios? Spoiler alert: They're regular people! Some are uni grads, some are artists, and others might just be trying to make a quid in the big city. Point is, they've got dreams, aspirations, and Netflix series they're bingeing on just like the rest of us. Bottom line: escorts are so much more than their jobs, just like everyone else. 🎭🍷🌆
Let's lay down some ground rules. Imagine you're entering a posh restaurant; you wouldn't just storm into the kitchen demanding a dish that's not on the menu, would ya? Same goes for escorts. Let's break it down.
What's on the Menu (and What's Not)
Think of it like ordering from your favourite restaurant. You wouldn't ask for a lobster if it's not on the menu, right? Each escort is their own person with their comfort zones, and let me tell you, no one likes a pushy patron. So before making any requests, ensure you're crystal clear about the escort services on offer, and keep your asks within those lines.
The Red Lines in the Linen
Now, beyond the saucy stuff, there's the whole emotional scene. Just because things can get intimate doesn't mean you're suddenly BFFs who share secrets and life stories. Sure, an escort can be an excellent listener and companion, but there's a line. Keep things respectful, avoid diving deep into their personal lives, and don't expect them to be your personal therapist. Remember, it's about mutual respect and understanding, so keep things chill and enjoy the ride. 🍷🛌🚫
Legally Blonde: Staying Legit in London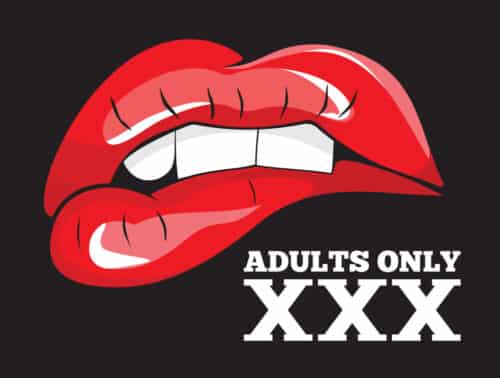 Alright, captain obvious moment coming up, but it's gotta be said: EVERYONE in this game needs to be 18 or over. It's not just about being on the right side of the law; it's about ethics and respect. So, when diving into this world, keep it above board and ensure the escort or agency you're working with is as committed to this rule as you are. Age matters.🔞🚫
Escorting Ain't Just About the Feels, It's About the Bills!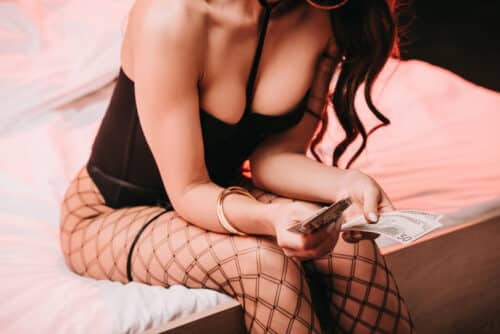 Alright, gents, before you dive headfirst into the escorting scene, you gotta know the rules of the game. Money's gonna play a big part, and trust me, you don't wanna fumble. So, before you start making it rain, take a peek at the London escort etiquette Guide. Ready to talk moolah? Let's do this!
Pay for Play: Thinking, "How much is this party gonna dent my wallet?" Good on ya for asking. Escort pricing? It's wilder than a rollercoaster ride. Hourly rates, nightly rates, and hey, if you've got that James Bond charm, you might even snag a deal. But here's the kicker: you ain't just paying for time; it's all about the vibe. Before you whip out that cash, make sure you know the deets. No one wants a nasty shock when the bill drops.
To Tip or Not to Tip? Pop quiz, hotshot! You've had a blast, and now you're pondering if you should throw in a little extra for that mind-blowing encore. The verdict? Go with your gut! Tipping ain't a must, but it's a killer way to say, "You rocked my world!" Just keep it chill. It's all about the gesture, not the size of the tip." 😉
Pay for Play:
So you're thinking, "How much is this shindig gonna cost me?" Fair question. Escort pricing is like a box of chocolates; you never know what you're gonna get. Some escorts charge by the hour, some by the night, and hell, some might even give you a discount if you've got the charm (or the looks). But remember, you're not just paying for time; you're paying for an experience. Before you go flashing the cash, always make sure you know what's included and what might cost you a bit extra. No one likes surprises when the bill arrives.
To Tip or Not to Tip?
Alright, pop quiz! You've had the time of your life, and now you're wondering if you should give a little extra for that stellar performance. The answer? Hell, why not? Tipping isn't necessary, but it's a solid way to say, "Damn, that was good!" Just be cool about it. The thought counts, not how deep you dig into those pockets.
Let's Keep the Good Times Rolling!
When you're looking for a good time, you also want to ensure you're not playing fast and loose with your health or safety. Let's dive into the nitty-gritty and ensure our wild nights don't come back to haunt us.
Bedroom Best Practices
Alright, mates, here's the deal: having a romp in the sheets is all fun and games until someone catches something they didn't bargain for. Always gear up! Condoms aren't just for show; they're your best friend in these encounters. And hey, regular check-ups? They're not just a suggestion; make it a lifestyle. Plus, don't be shy—talk about boundaries and make sure everyone's on the same page. Consent is sexy!
A London Escort Guide to Not Getting Screwed (Over, That Is)
Alright, let's face it, not everyone's out there with the best intentions. Want to make sure you're not getting played? Do your homework! Dive into those reviews, ask around, and don't go tossing your personal deets around like confetti. Feeling something's fishy? It's probably not just last night's dinner. Trust that gut of yours, and you'll be golden! Dive into this blog about uncovering the crème de la crème of London's companions.  😉
Sifting Through the Online Escort Jungle
Hold onto your hats, gents, 'cause the online world of escorting is wilder than a Saturday night in Soho! But don't fret; with a bit of savvy and a keen eye, you can avoid those sneaky pitfalls. Need a Roadmap? Check out this ultimate guide on Escort girls in London.
How to Vet an Escort Website
Look, I get it; everyone's got their type. But when scouting online, you need more than just a pretty face. Dive into those reviews! If there's a whole bunch of chaps raving about an experience, you're probably on the right track. And those pics? Make sure they're verified. No one likes a catfish, especially not when you're looking for a night of fun. And hey, a little HTTPS action in the address bar? That's a green light for go-time!
Red Flags: Spotting Scams and Cons
Let's cut to the chase: if she looks like a supermodel and is charging pennies, something's fishy. Don't get swindled by those flashy sites asking for your credit card details upfront. And if they're pressuring you for personal info before you've even had a chat? Run for the hills! Trust your gut, mate. If it smells like a con, it probably is.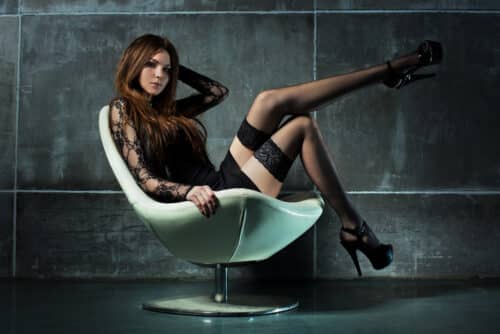 Alright, let's get down to the nitty-gritty of getting that date penciled into your (and her) calendar.
Agency or Freelance: Choosing Your Escort Source
Alright, mate, the age-old question: agency or freelance? Think of agencies as the "Party Girls" of the business world – they're like the "big chains".  They've got a list longer than a queue at the pub on a Friday night. Everything's standardised, from rates to services. But if you're after that bespoke, tailor-made service, freelancers are your go-to. It's like comparing a well-known franchise to that cute little bistro down the lane. Do your homework, read up on reviews and most importantly trust your gut.
The Art of Escort Reservations
Booking's a cinch! Find someone you fancy, give a shout (usually a call or a message), iron out the deets – when, where, what you're into – and then sit back and wait for the magic. And remember manners make the man. Always be a gent; it'll pay off in spades.
Planning a cheeky rendezvous with an escort? Here's the questions you should be asking.
The Menu:

Just like at a restaurant, check what's on offer. Check the Escorts profile but if not sure, ask away. No surprises for either of you!

Show Me the Money:

Know the rates, the payment methods, and when to cough up the cash. No one likes a financial faux pas in the boudoir.

When and How Long?

Check availability.

Your Place or Mine?:

Incall or outcall? Make sure you're clear on the meetup spot.

Health Chat:

Bit awkward, but better safe than sorry. Discuss any health checks and always keep things wrapped.

Red Lines:

We've all got 'em. Know the do's and definite don'ts. Respect is sexy.

Oops, Can't Make It:

Understand the cancel policy. If you're flaking, give notice.

Dress to Impress:

Got a thing for stilettos or bunny ears? Make those special requests in advance.
Bottom line? It's not about the quantity but the quality of questions. Communicate, be respectful and both of you can have a smashing time! Cheers!
Let's chat about keeping the hush-hush. Nobody wants their business plastered all over town, right?
Keeping It on the Down Low: No Blabbermouths Allowed
You want your secrets kept? So do they. When you book a date, rest assured these professionals have got your back. We're talking James Bond-level of secrecy. Confidentiality is the name of the game. So whether it's sneaky billing names or encrypted chats, they've got it covered. Just make sure you also play your part and keep things on the DL.
Mutual Respect: Protect Their Game Too
Hey, it's not just about you! Your escort's got a life outside of this too. Don't go snooping, sharing deets, or sliding into DMs. Keep it classy and respect their privacy. After all, if you want the royal treatment, you gotta act like a king. Mutual trust equals a stellar time for everyone involved.
Alright, let's be real. Everyone's got their kinks and quirks, and there's no shame in wanting to spice things up a bit. Let's talk about getting what you want while keeping it classy. For those looking to delve deeper into the world of unique experiences, our guide on BDSM  escorts in London can be a great starting point.
Costumes, Toys, and Games: Jazzing Up the Night
Whether you're looking for a nurse, a cop, or maybe even a pirate, some escorts have a closet full of goodies to make your fantasies come true. Thinking of adding some toys or role-playing into the mix? Just give a heads-up! But remember, plan and chat about it first. You want surprises but only the good kind.
Communicating Desires: Lay It Out, But Keep It Gentlemanly
Want something extra? Just ask! But here's the deal: be clear, be kind, and always be respectful. You're venturing into personal territory, so tread carefully. Make sure both you and the escort are on board, and remember that 'no' means 'no'. Keep the lines of communication open, and who knows? You might just get what you're after. 😉
Butterflies in Your Stomach?
So you're feeling like a cat on a hot tin roof? No sweat, mate. We've all been there. The first dive into the escort pool can get those nerves tingling, but here's the scoop on getting your cool back.
Calming the Jitters: No More Cold Feet, Buddy
Do Your Homework: Look, knowledge is power. The more you know about the game, the more relaxed you'll be. So read up, and get your facts straight.
Chit-Chat: Got worries? Voice them. Whether you're dealing with a top-notch agency or a pro escort, they've heard it all and can help set things straight.
Chill Pills: And by that, we mean a couple of deep breaths or maybe a glass of wine. Remember, moderation's the key, champ.
Got a Plan B?
Let's be real; life's not always peaches and cream. If things get weird or you're just not vibing, you need an out. Stay cool, be a gent, and communicate. If things aren't jiving bow out gracefully. And hey there's always next time!
Alright, the stage is set, the lights are dimmed, and it's time for the main event. Let's make sure it's a smashing success, shall we?
Prepping for Your Escort Encounter
Alright, mate, rule number one: cleanliness is next to godliness. A bit of a scrub, a splash of cologne, and you're good to go. And for heaven's sake, ditch that old t-shirt and slap on something snazzy. If you're pondering about where to take her, our guide on enjoyable escort evenings in London might give you some ideas.  Also, give her a bell a couple of hours before the rendezvous to make sure everything's on track. Oh, and don't forget your wallet – awkward fumbling about payment is a mood killer.
How to Play Nice (Unless You're Not Supposed To)
Here's where it gets interesting. Have a chinwag about what's on the cards tonight – likes, dislikes, boundaries. Play it by ear, but remember, it's a two-way street. If she's not keen on something, back off. But, if you're both on the same wavelength and everything's consensual, then, by all means, let the good times roll! Just remember: play safe, play smart, and have a blast!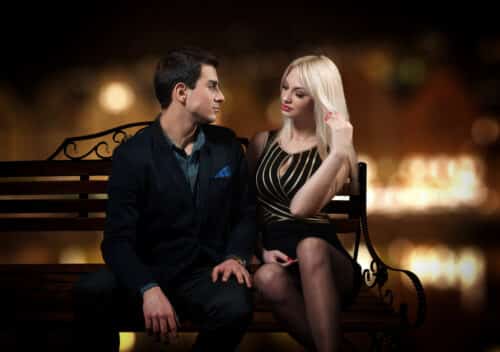 Alright, the curtain's dropped, and the performance was ace. But like any great show, there's the aftermath to consider. How's the head? How's the heart? Let's dive into the post-play reflections, shall we?
Sorting Your Head Out
It's not unusual to wake up with a whirlwind of thoughts after a night with an escort. Was it everything you'd hoped for? Maybe you're on cloud nine, or perhaps you're pondering the meaning of life. It's all good. Just remember, this was a professional interaction. Reflect on what went brilliantly, and what could use a tweak for next time.
Back for an Encore?
So you've got a taste, and now you're hungry for more? Fair play. If you're thinking of another go-around, just hit up the escort or agency. Know the drill, though; rebooking might have its own set of rules. A little tip from your old pal? Be a gent, play it cool, and who knows? The sequel might even outdo the original. Cheers!
Wrapping up this saucy guide, remember that the escort world isn't just about the glitz, glamour, and sultry nights. It's about two individuals connecting on various levels. So, whether you're a newbie trying not to fumble around or a seasoned pro looking for fresh insights, always remember to play it cool, keep it consensual, and have a blast. Keep this guide handy, and you'll be tying up those "loose ends" like a champ.
🎉 Thank You For Reading ! 🎉
Hey there, fantastic readers! We want to express our heartfelt gratitude for being part of the Party Girls London community. Your support means the world to us! 🙌 Now, we're thrilled to present our Ultimate Guide to Escort Girls in London. Inside, you'll find a treasure trove of insights, tips, and recommendations to enhance your experiences with London's escort scene. From the top agencies to thrilling encounters and essential etiquette, we've got you covered.  Thank you for being amazing and supporting Party Girls London!