Ready for a read about having an elegant encounter with escorts? We're diving into the world of etiquette. You know, the dos and don'ts of engaging with escorts. It's all about communication, respect, and knowing where those boundaries lie. Following these guidelines will ensure you and the escort have a fantastic time. So, let's uncover the secrets to making your encounters genuinely unforgettable!
  

Key Takeaways
Establish Trust – Open Communication, Clear Expectations. Establish trust by openly discussing boundaries.
Language & Behaviour – Use polite language, treat escorts professionally and with respect.
Consent – Consent is paramount in escort services. Communicate openly and check consent regularly .
Personal Hygiene – Shower, freshen up and maintain pleasant breath. Good grooming ensures a satisfying experience.
Comfortable Place  –  Enhance your escort's comfort and ambience with lighting, pillows and amenities.
Cancellations – Give escorts plenty notice and be considerate of their time, to avoid reputation as a timewaster.
Gifts – Show appreciation with tasteful gifts. Personalise based on preferences. Show thoughtfulness and gratitude.
Public Settings – Be mindful of public displays of affectiont and represent yourself with the escort positively.
Privacy – Keep information confidential, respect the escort's right to keep their profession private.
Thankfulness – Show appreciation to your escort with a "thank you" and consider leaving a positive review if allowed.
Let's talk about trust and boundaries! It's all about building that trust right from the start. Talk openly, honestly, and respectfully with your escort to establish a solid foundation.
Now, expressing your boundaries and expectations might feel a bit daunting, but fear not! You've got this. Be clear about what you're comfortable with and what you're not. Remember, it's important to voice your limits to ensure a mutually enjoyable experience.
But here's the secret sauce: active listening and empathy. Show genuine interest in what your escort has to say. Listen carefully, understand their perspective and be empathetic. It's all about creating a safe and comfortable space where both parties can express themselves openly.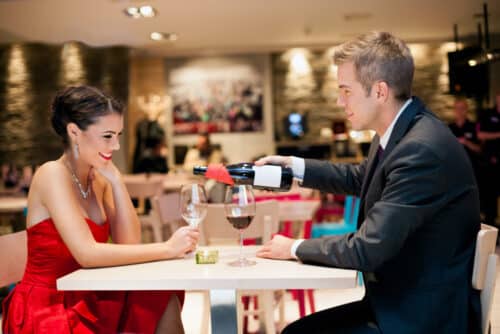 Alright, let's talk about being respectful in your language and behaviour when dealing with escorts. How you communicate can make all the difference in creating a positive and enjoyable experience for you and the escort.
First things first, let's talk about the power of respectful language. Using respectful and polite language shows that you value the person you interact with. It sets the tone for a respectful and dignified encounter. So, avoid any derogatory or offensive terms. Treat your escort with the respect they deserve, just as you would with anyone else.
So when interacting with an escort, treat them like a professional. Show professionalism and courtesy in your words and actions. Be polite, and considerate and treat them as equals. It's all about creating a comfortable and respectful environment for both of you.
Consent in Escort Services
What is consent? Consent means getting a clear and enthusiastic "yes" from your partner before engaging in any activity. It's all about respecting boundaries and making sure everyone involved is on the same page. In the world of escort encounters, consent is just as crucial. It's all about creating a safe and consensual experience for both parties.
Now, having open and respectful conversations about consent may sound a bit intimidating, but trust me, it's not as complicated as it seems. Start by discussing boundaries and desires with your escort. Ask what they're comfortable with and communicate your boundaries as well. Remember, consent is an ongoing process, so keep the lines of communication open throughout the encounter.
Continuous communication and checking for consent throughout the experience are super important. Don't make any assumptions. Instead, ask for consent and respect the answers you receive. It's all about ensuring everyone feels safe, comfortable, and in control.
Personal hygiene matters for both parties involved. It's all about showing respect and consideration for each other. Plus, let's be honest, nobody wants to get up close and personal with someone not caring for themselves, right?
So, before meeting an escort, ensure you're on top of your cleanliness game. Take a shower, use some soap, and get squeaky clean. Pay attention to those important areas if you catch my drift. You want to be a pleasant and refreshing presence!
Now, let's talk breath. Nobody wants to have a conversation with someone whose breath could knock out a dragon. So, consider freshening up your breath before the encounter. It's all about creating a pleasant experience for you and the escort.
Overall, it's all about maintaining good hygiene and grooming. Show up fresh, clean, and smelling good. Trust me, it'll make a world of difference in creating a memorable and pleasurable experience for both you and your escort. So, go ahead and embrace that squeaky-clean vibe!
A Comfortable Environment
Have you invited the lovely lady to your place? Think about a welcoming environment. It's all about paying attention to the details. Consider factors like lighting, temperature, and music. You want to set the mood just right, so take a moment to create an ambience that suits the occasion and makes you and the escort comfortable.
Now, cleanliness is essential! Nobody wants to be in a space that's messy or dirty. So, before the encounter, tidy up the place. Make sure everything is neat, organised, and clean. Think about it, a clean and fresh environment creates a positive vibe and shows your escort that you care about their comfort.
Speaking of comfort, make sure the setting is cosy and inviting. Consider providing comfortable seating, soft lighting, and maybe even fluffy pillows. You want your escort to feel relaxed, so consider creating a space like a little oasis of comfort.
And don't forget the amenities! It's all about going the extra mile to make your escort feel special. Provide fresh towels, beverages, and other thoughtful touches to enhance their comfort during the encounter.
Handling Cancellations with Courtesy
When it comes to cancelling or rescheduling appointments with escorts, practising proper etiquette is essential. Keep in mind that escorts dislike being left waiting and clients may develop a reputation as time-wasters if they fail to cancel in advance.
Give escorts as much notice as possible. If you realise the original plan won't work, proactively reach out to them without delay. Remember, their time is valuable too, so the more notice you provide the better.
Take the time to familiarise yourself with the escort's policies regarding cancellations and rescheduling. Different escorts may have specific guidelines, so it's important to be aware of their expectations. Respect their policies and demonstrate consideration for their time and efforts.
When it comes to showing appreciation to an escort, it's all about appropriate gestures. Small tokens of appreciation can go a long way. Think about things like chocolates, perfumes, cash gifts or a simple bouquet. These gestures show that you value the time and effort they put into creating a memorable experience.
Think about the escort's personal preferences and tastes. Considering these small details can make your gift more meaningful and thoughtful. It's all about showing that you've listened and cared.
Remember, the purpose of a gift is to show appreciation, not to create an uncomfortable or awkward situation. Keep it tasteful and thoughtful, avoiding anything that may cross personal boundaries or make your escort uncomfortable.
Boundaries in Public Settings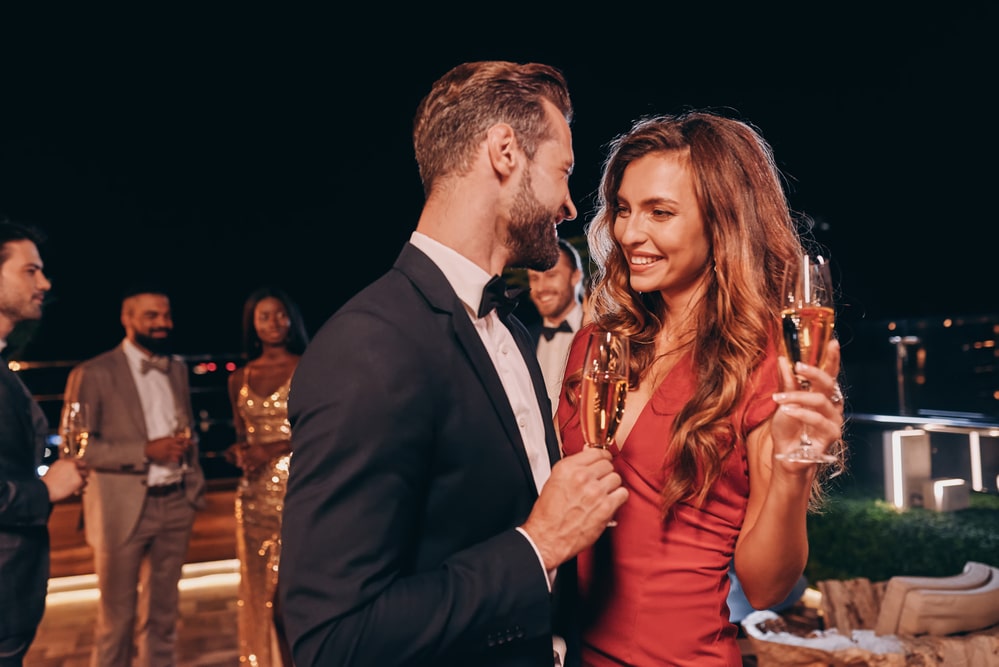 Now, let's talk about public displays of affection or inappropriate behaviour. It's best to be on the side of caution and keep things low-key in public. While you may have a connection and chemistry with your escort, maintaining professionalism is essential. Save the more intimate or affectionate gestures for private settings where you can fully enjoy them.
Regarding social events and gatherings, discretion and professionalism should be your guiding principles. Be mindful of the context and the people around you. Keep your interactions respectful and appropriate. Remember, you represent yourself and the escort, so maintaining a positive image is important.
Confidentiality and privacy are not just buzzwords. They're ethical values we should uphold. Recognising the significance of keeping the information the escort shares confidential is essential. This includes any personal details or conversations that may arise during your time together. Trust is built on confidentiality, so let's honour that trust.
Respecting the escort's right to privacy and discretion is essential. They may have reasons for keeping their profession private or maintaining a certain level of discretion. Avoid prying or invasive questions, and be mindful of their boundaries when sharing information publicly. It's all about showing respect and understanding.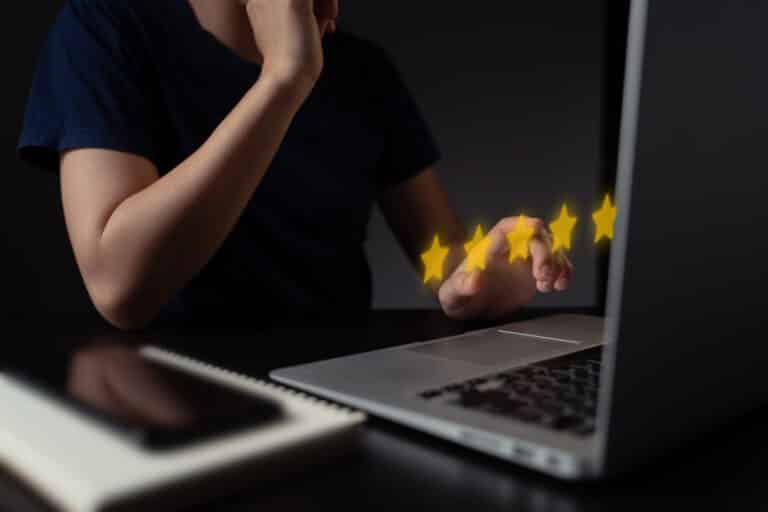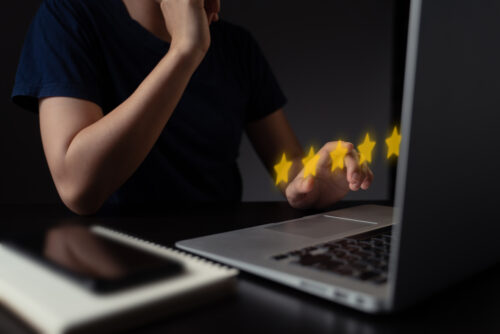 Now, let's talk about expressing gratitude and appreciation to your escort. They put in time and effort to create a memorable experience for you, so showing appreciation is important. A simple and heartfelt "thank you" can go a long way. You can also consider leaving a positive review or testimonial if the escort allows it. And don't forget about common courtesies like punctuality, respect, and attention during your time together. These actions show your appreciation and recognition for their professionalism.
Throughout this etiquette guide, we've learned that clear communication is the foundation of any successful interaction with an escort. It's important to express your boundaries, expectations and desires effectively while being an active listener and showing empathy towards the escort's needs.
We've also touched on practical considerations like personal hygiene, creating a comfortable environment, ensuring privacy and discretion, and managing expectations. These elements contribute to a positive and enjoyable encounter for both parties involved.
Remember, it's all about building connections, treating each other with kindness, and recognizing the value of professionalism. Let's embrace these principles and create memorable experiences that leave a positive impact on both you and the escorts you engage with. Cheers to elegant encounters filled with mutual respect and enjoyment!
🎉 Thank You For Reading ! 🎉
Hey there, fantastic readers! We want to express our heartfelt gratitude for being part of the Party Girls London community. Your support means the world to us! 🙌 Now, we're thrilled to present our Ultimate Guide to Escort Girls in London. Inside, you'll find a treasure trove of insights, tips, and recommendations to enhance your experiences with London's escort scene. From the top agencies to thrilling encounters and essential etiquette, we've got you covered.  Thank you for being amazing and supporting Party Girls London!